CURSO ONLINE EN ATENCIÓN SANITARIA BASADA EN EL VALOR – VALUE BASED HEALTH CARE
Del 5 al 7 de octubre (examen final 8 octubre)
OBJETIVO
Value-Based Healthcare o Atención Basada en el Valor es un nuevo paradigma en la prestación de servicios sociosanitarios que pretende reestructurar los sistemas de atención con el principal objetivo de generar valor para los usuarios. Los socios del Proyecto ValueCare, financiado por el programa Horizon 2020, en colaboración con la Fundación INCLIVA del Hospital Clínico Universitario de Valencia organizan un curso online para promover este movimiento y preparar a profesionales y organizaciones para avanzar en la orientación a valor.
Martes, 5 de octubre (16 a 18:15h)
Bienvenida al curso y ponencia inaugural
Introducción a la atención basada en el valor y por qué hay que apostar por un sistema de valores.

Dr. Jorge Navarro. Hospital Clínico Universitario de Valencia.
Conceptos y estrategias fundamentales
La atención sociosanitaria basada en valor: Nivel individual y poblacional.

Dr. Roberto Nuño Solinís. Deusto Business School.

Creación de valor desde la perspectiva de la experiencia del paciente: PROMS y PREMS. Dra. Gloria Gálvez. Vall d'Hebron.
La atención integrada y cómo puede aportar valor. Dr. Jordi Amblàs Novellas. Programa de Prevenció i Atenció a la Cronicitat (PPAC) i del Pla Director Sociosanitari (PDSS). Departament de Salut. Generalitat de Catalunya.
Miércoles, 6 de octubre (16 a 18:10h)
Medición y evaluación
Evaluación y medición (I): Los resultados (outcomes) en salud para medir la calidad del trabajo clínico (ICHOM Sets). Dr. Roberto Nuño Solinís. Deusto Business School.
Evaluación y medición (II): Evaluación formativa y sumativa. Dra. Maite Ferrando. Kveloce, Valencia.
La transformación hacia valor: Experiencia del Hospital La Fe. Dr. Bernardo Valdivieso. Hospital La Fe, Valencia.
Jueves, 7 de octubre (16 a 18:10h)
Implementación y práctica
Modelos de compra y financiación de servicios sociales y de salud basados en resultados. Ester Sarquella. Tunstall Healthcare.
Implementación de una atención basada en valor en el ámbito sanitario.

Dr. David Rudilla. Hospital Universitario de La Princesa.



Viernes 8 de octubre (16 a 18:00h)
Test de Autoevaluación Final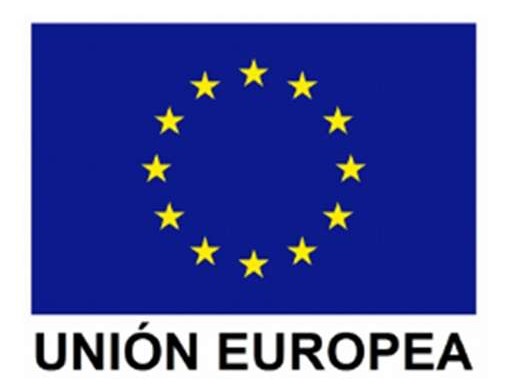 This project (ProjectValueCare) has received funding from the European Union's Horizon 2020 research and innovation programme under grant agreement No 875215.

ORGANIZA